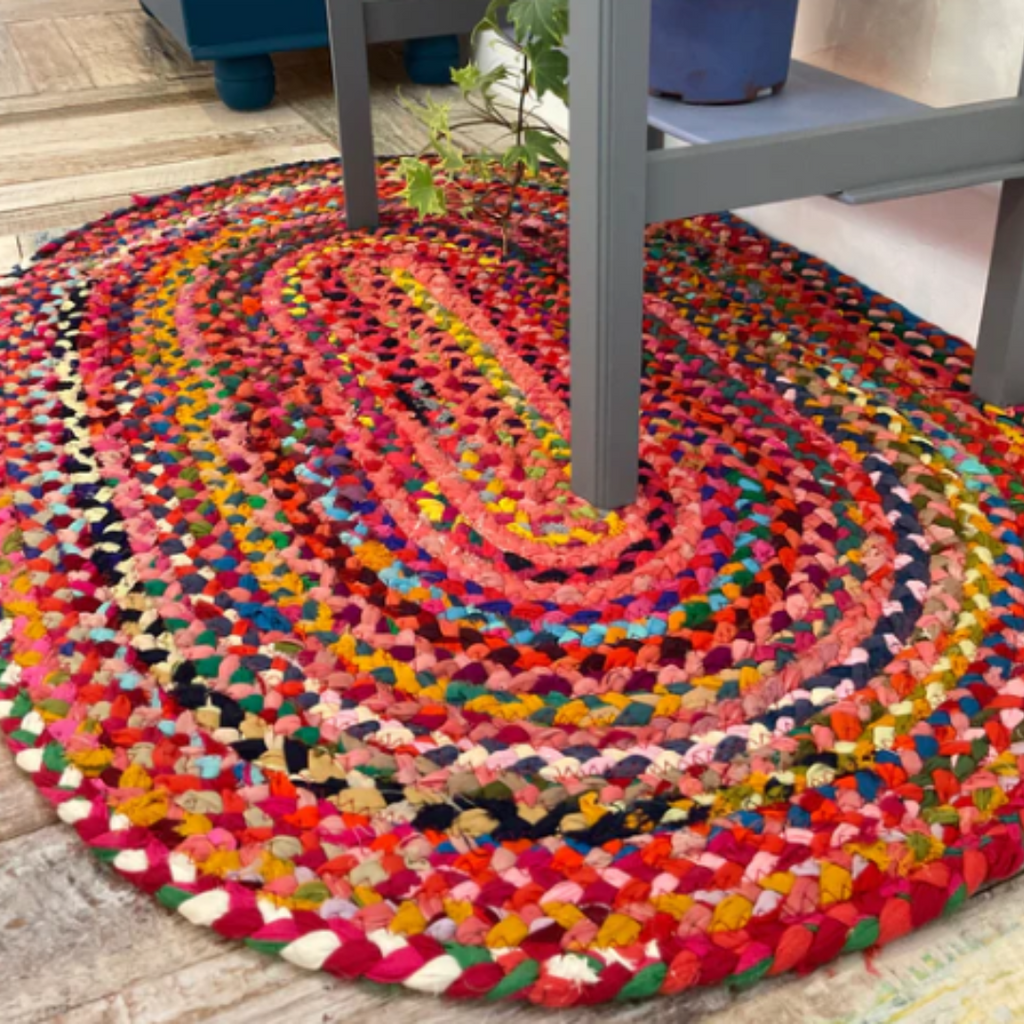 Looking for a way to add some warmth and texture to your home decor?
If so, you'll love these bright, cheerful Second Nature rugs produced with multicolored recycled fabrics, made in Dumfries, Scotland!
We carry a variety of sizes from 2x3 up to 6x6 in round, rectangle, square & oval. Perfect for bringing a splash of color to your home and interiors. 
These lovely rugs are handwoven by skilled artisan weavers.  Strips of fabric are braided and stitched together.  The result is a simple flat weave rug which makes them ideal for placement under furniture as well as in an open room.  
Dhaka Rustic Area Rug Handwoven Mat w/ Natural Fiber Indian Jute Flat
Second Nature specializes in rag rugs, braided rugs, kilims and dhurries that have
been ethically sourced from a closed network of high-quality producers.  Energy efficient too - the flat weave style is hand woven on a traditional loom and no machinery is involved.
The rugs are reversible, and they can be rolled up when not in use.  They can be shaken, or spot cleaned. 
Zinga Range Rug - Means 'Alive' 
These rugs definitely bring life to your room! The Zinda range was inspired by a single sample of an old-fashioned frilled rag.