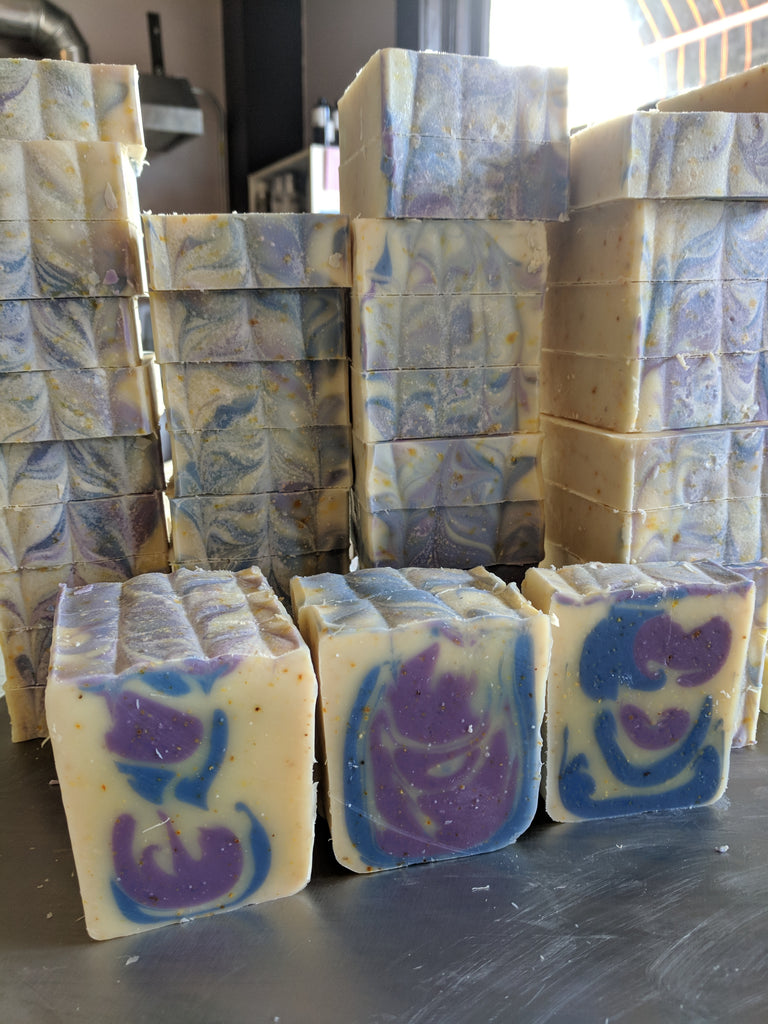 Order soap in bulk for your Christmas gift giving and save!
Order a whole loaf of your favorite soap. Give some soap to friends, family, teachers, choir directors, the mailperson, your Aunt Maggie, and anyone else that needs a little love. And keep a few bars for yourself--we won't tell!
Pre-order at least 30 bars of the same scent (one loaf) and save $0.50 per bar.
Order 100 bars of the same scent or more and save $0.75 per bar.
Scents available with this offer: Lavender Spearmint, Lavender Oatmeal, Lavender Eucalyptus, Lavender Lemongrass, Lemongrass, Eucalyptus Peppermint, Patchouli Orange, Patchouli Spearmint, Rosemary Tangerine, Honey Oat, Cranberry Fig, Bergamot White Tea, Professor.
Orders must be placed and paid for at least five weeks before you need them, as soap takes time to cure.
All orders that need to be picked up for Christmas gift giving should be placed by Monday, November 12!
Stop by the shop or call in your order to 574-971-5294 to place your order.
Fine Print:
We are able to offer these savings with 35 day preorders only as it helps us plan our inventory. We are unable to give this discount on regular, spontaneous purchases. All soaps must be of the same scent for the discount as we will make the loaf to order. Corporate orders should be placed through Jenny at Jenny@soapygnome.com. Private label or custom orders are not available at this price.