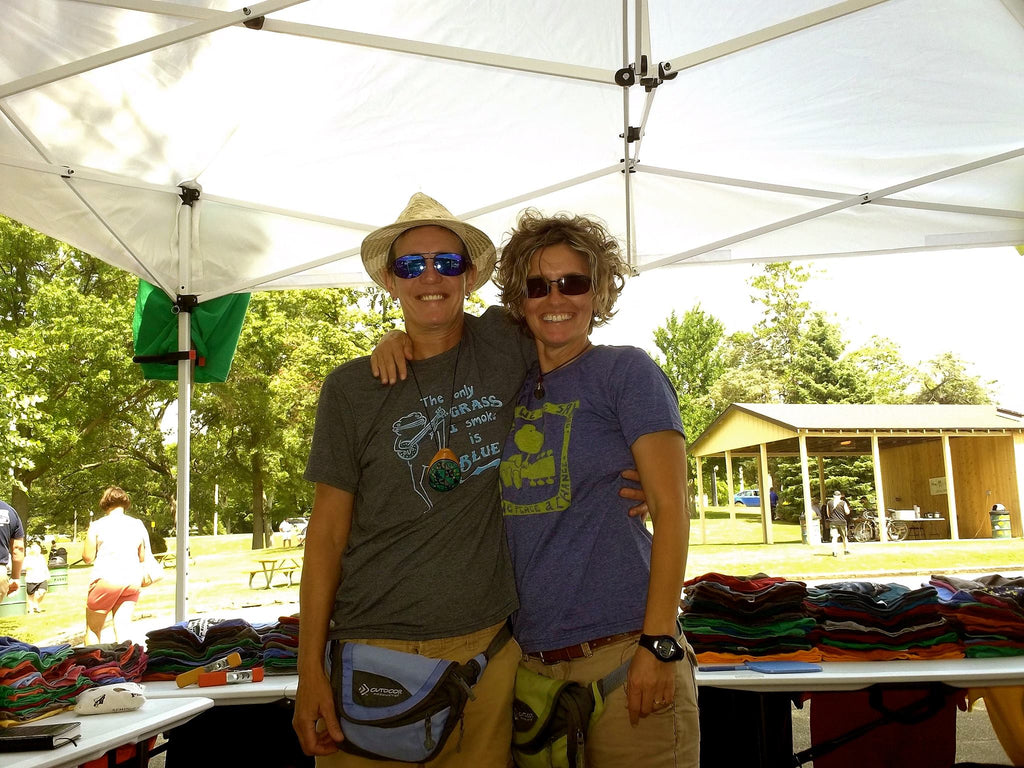 This quote by from Anne of Green Gables by L.M. Montgomery has me stumped.
Most people love fall, and by all accounts, I understand it. Living in Northern, Indiana, we have the full benefits of all four seasons.
Fall is beautiful and the temperatures are just perfect. Drinking apple cider while wearing cozy sweaters is the best.
But, fall has never been my favorite. I get too sad about the upcoming winter and being cooped up indoors. I start feeling regret about all the things I didn't do over the summer. The shortened days bring depression. 
My friend and one of our shop's vendors passed away a few weeks ago. Her name is Darci--one half of the Taproot Tees business. We were neighbors at the Goshen Farmer's Market for a couple of years, so we got to know her pretty well.
My favorite thing about Darci and Kim is their big giant heart for others. With their business, they are able to share love not just with their customers, but with anyone who read one of their shirts. With their business, they put all kind of good juju into the universe.
Kim just lost her best friend, her love and business partner. Her whole world has been flipped inside out and upside down.
If you own a Taproot Tee, snap a selfie and post it to the Taproot Tees Facebook page. That will bring some sunshine to Kim and would tickle the heck out of Darci, looking down from above.
If you don't own one, we have some at the shop. For the month of October, I will be giving my commission back to Kim for every Taproot Tee we sell. Kim's livelihood depends on her business and this is a difficult time for her.
This October, I'm not going to squander any sunshine. I'm going to enjoy every last colorful leaf until the last one falls to the ground.