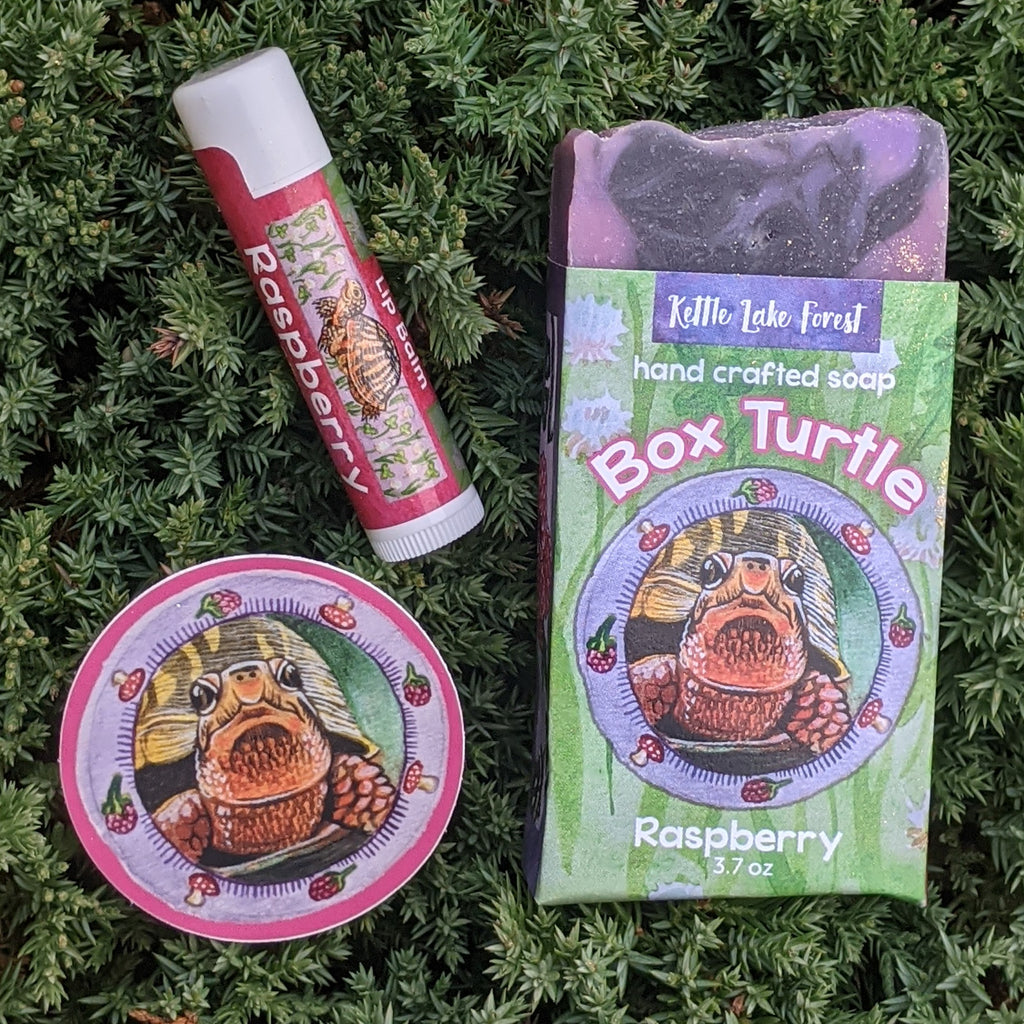 When you accidentally start a business from a hobby and side hustle, like I did, you may back into branding, naming, etc. in an awkward way. While I love the gnome associated with our name, I probably would have named it something a little more inclusive of things other than soap. When I began, I had no intention of opening a retail shop--and now look at us!
Early last winter, before Covid took over, and Jaime was just learning to make soap, she suggested that we start a kid's line. I loved the idea, but, I wanted it to be something that could stand on its own, away from Soapy Gnome.
Jaime and I experimented with scents, colors, and themes over the course of about a month. Sometimes not having constraints can make decision making hard! So, we started with the theme.
In one of my past lives, I worked as a Naturalist and as an Environmental Science teacher. Currently, my daughter and I do opossum rehab with Foxwood Rehabilitation in Bristol. So, we chose the theme of interesting animals found in our Midwest habitats. I wanted to use this soap as an educational tool as well.
I chose the name Kettle Lake Forest, as a nod to Northern and Midwest ecosystems. Kettle Lakes are formed when a piece of a glacier breaks off and creates a lake. Northern Indiana and Michigan are full of kettle lakes. It also has a sweet, magical ring to it. It is vague enough to include other products if we choose to add more.
Once we decided on a theme, I reached out to some artists for quotes to create label artwork. We knew that we wanted beautiful, eye catching designs.
We chose to work with Brooke Rothshank as our artist. Brooke is a watercolor artist that specializes in miniature paintings. She has a whimsical take with her work. This year, she and her family had been working to document the flora and fauna in their backyard, which led me to consider her for this job.
Brooke exceeded our expectations. There is so much fun detail in the labels. She included what each animal eats, their habitat and their predators. Each soap feels like the cover of a story book. 
In addition to using Brooke as our artist, I hired my buddy, Jasmine Wall of The Imagination Spot to do the graphic design. It was fun for the three of us to work together. Brooke hadn't done much packaging design, and Jasmine is a whiz! I think Brooke and I both learned a lot about how to make design work better.
But those aren't the only incredible women that helped with this project. Jess Koscher of Write Connections did some legit fact checking on the labels, and Krista Daniels, a naturalist with Elkhart parks did some nature fact checking.
Here are some of the cool features of the soap!
Kid friendly scents and designs
Realistic watercolor illustrations that include habitat, food sources, predators, and a couple of views of each animal.
Under the label, we've included trivia and fun facts about the animal AND punny jokes!
Smaller size to better fit in kids' hands
10% of profits to Wildlife and Ecosystem conservation
Super sudsy
Vegan
Palm-free
GMO-free
Consumable gift that doesn't end up in the bottom of the toy bin
We also made matching lip balms and vinyl stickers. Our lip balms are made with lovely ingredients that will keep your lips happy. The vinyl stickers are hardy and water resistant! You can put them on water bottles, computers, and bikes. 
We know that this will be an incredible product for museum, park, and zoo gift shops, as well as toy stores and children's boutiques! We are creating a wholesale program and welcome requests.
We are really excited for this new line! Thanks for being a part of it.
You can shop for it here.
****
Soap Ingredients: coconut oil, rice bran oil, distilled water, organic sunflower oil, sodium hydroxide, coconut milk, shea butter, castor oil, fragrance, mica and biodegradable glitter
Lip Balm Ingredients: sunflower oil, beeswax, mango butter, castor oil, avocado oil, cocoa butter, flavor