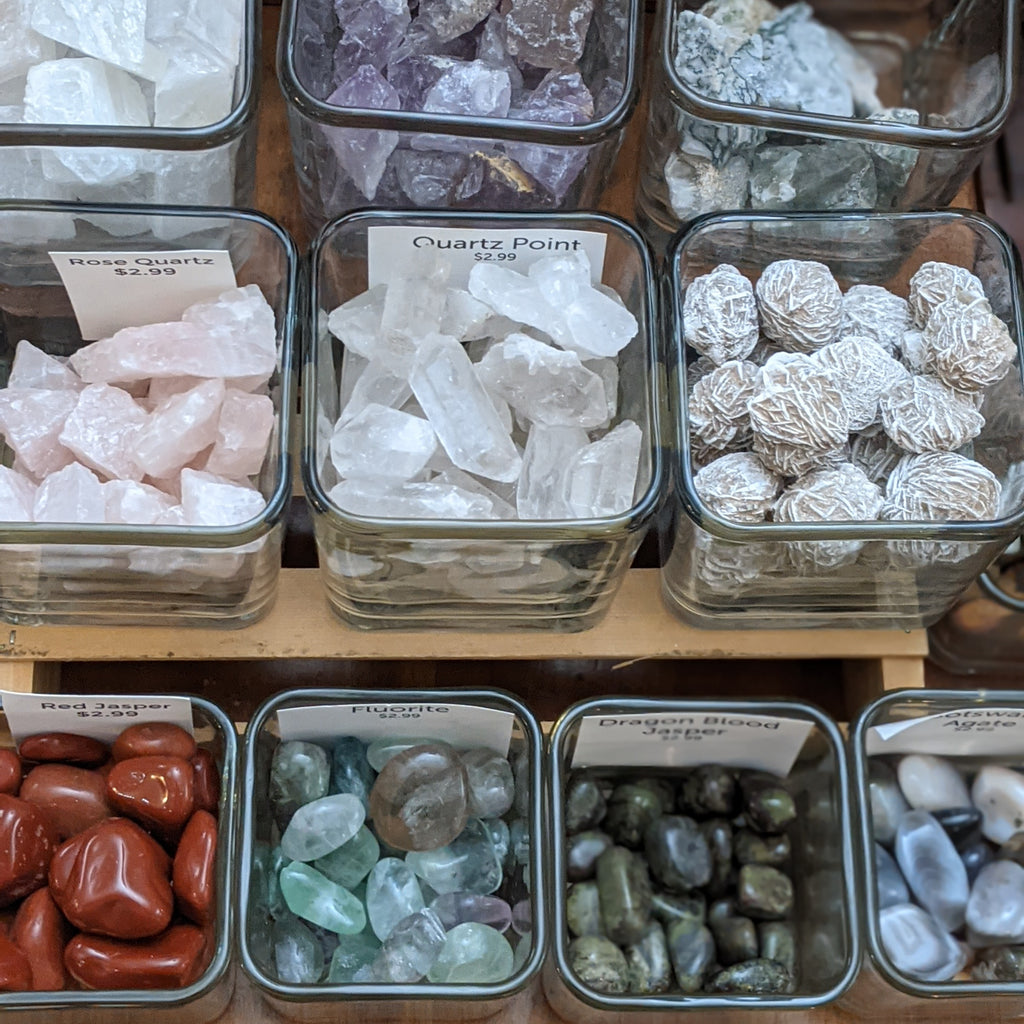 When kids are little, they're usually super easy to buy for--stuffed animals, books, and toys are on their list. And then they approach teenager-dom and it gets so much harder to shop for them. We have become a favorite stop for lots of kids in town from age 3-18. We know what kids like and have our shelves stocked with their favorites.
1. Powder Socks $12.99 (in-store)
These socks are so dang cute! They are made with bamboo fiber which makes them comfy and cozy too. The colors are on-trend and the animals are totes adorbs (as the kids say)
2. Stickers $3-5 (in-store)
Not everyone understands the importance of vinyl stickers in the lives of youth, but they are super important! Kids put them on their water bottles, laptops, phones and more. It helps them find their people with inside jokes and inspiration. They are great conversation starters, and kids collect them. You can never have too many stickers. One of the best stocking stuffers or card inserts for ages 8-30!
3. Jewelry (in-store)
We have lots of jewelry that younger folks enjoy like these beaded bracelets. They also are into little stone bracelets (not pictured).
Fenna and Fei Earrings are great for older teens and young adults. They are made in the USA from a cellulose acetate. This photo doesn't do it justice as the colors are vibrant and go with just about everything.
Bath fizzies are really popular with anyone that loves a good soak. Encourages younger kids to take a bath and gives teens some much needed alone time in the bathroom. Makes an excellent stocking stuffer or main gift if you mix and match in a pretty box.
5. Rocks and Crystals $3 and up (in-store)
This is one of our hottest items these days. Beautiful crystals that can be displayed in a collection, with candles, on a windowsill or in the bath. Older teens enjoy picking out individual stones. For the younger crowd, we have earth science kits that have small samples and explain how they are formed in the earth.
Our two best sellers this time of year are best sellers among the young folks that shop with us.
7. Puzzles (in-store)
We have lots of fun puzzles for all age ranges.
8. Temporary Tattoos $5-$9 (in-store)
Let the kids have some fun with these high quality temporary tattoos. We've sold a zillion of these this year to young people. They last about one week.