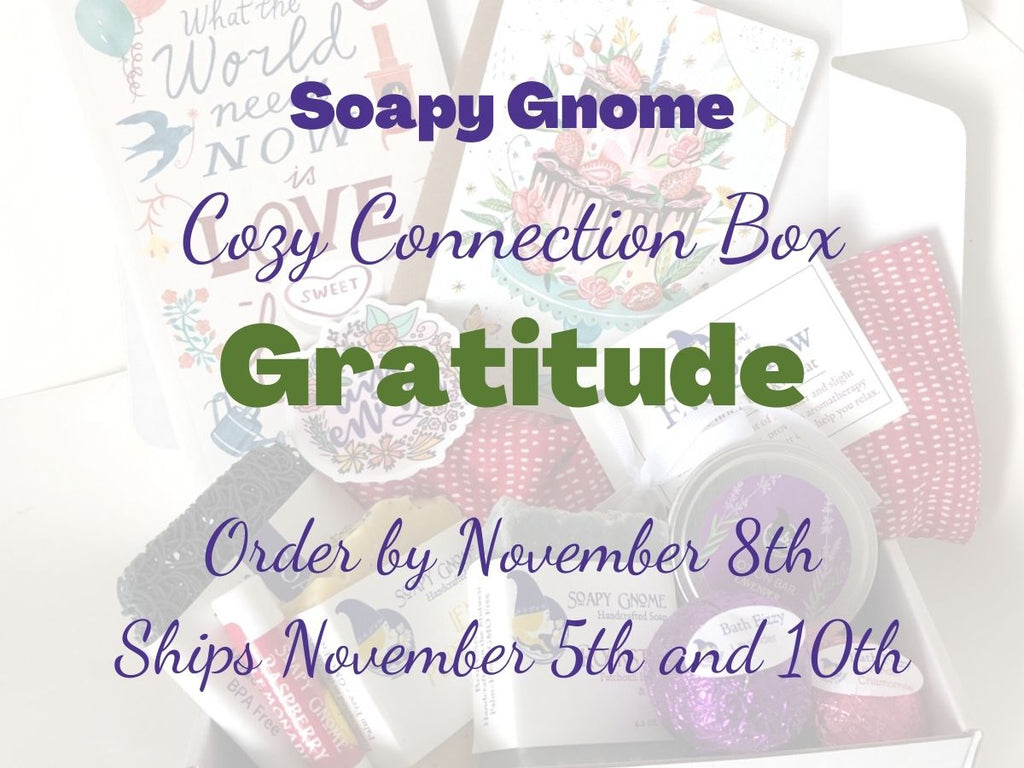 The Delight of Shopping is the Joy of Discovery
The delight we find in shopping is the joy of discovery. The delight of finding just the right gift for a friend, the towel that matches your bathroom perfectly, or finding the scent that reminds you of your grandmother's garden.
The fun of visiting little shops is the conversations with shopkeepers, bumping into neighbors, touching the merchandise, and looking at how the merchandise works together in new ways. In our shop, it's all about cozy.
This is really, really hard to recreate online--especially the cozy part. 
We've worked hard to try to recreate the fun of shopping in our cozy little store front. 
We have an idea. Do you want to try it?
We've invented Cozy Connection Boxes to recreate the joy of shopping, but from home.
When you open a Cozy Connection Box, it will be as close as we can recreate to visiting our store. You'll have a vague idea of what you might be getting, but won't know for sure until you open it. And there is the joy of discovery!
How Does it Work?
Between now and Christmas, we're going to be offering themed Cozy Connection Boxes with curated goods from our shop. Each theme will be around inspirational or cozy items you might find in our shop.  These are limited time boxes and are only available online for one week each!
Each box includes items from a theme and a featured scent. For example, our first box is "Gratitude" featuring Cranberry Orange.
These mystery boxes will be about half bath and body care items, and half curated gifts from stationery, apparel and accessories, jewelry, stationery, socks or books. While each box will have the same value of items inside, most boxes will look a little different.
This Month's Theme is "Gratitude" featuring Cranberry Orange.
This box's theme is "Gratitude" with Cranberry Orange as our featured scent. 
We've built this box with Thanksgiving in mind. It's been a rough year! Let's count our blessings and fill out hearts with gratitude.
Buy one for yourself or send one to a friend that could use a boost!
Trust us to put together something fun, beautiful, and full of the joy of discovery.  Click here to purchase.
Box Sales Extended to Sunday, November 8th!
Boxes are on sale now through Midnight, Boxes ordered by November 2 will be mailed out--or available for pick up on November 5th the rest on November 10th.