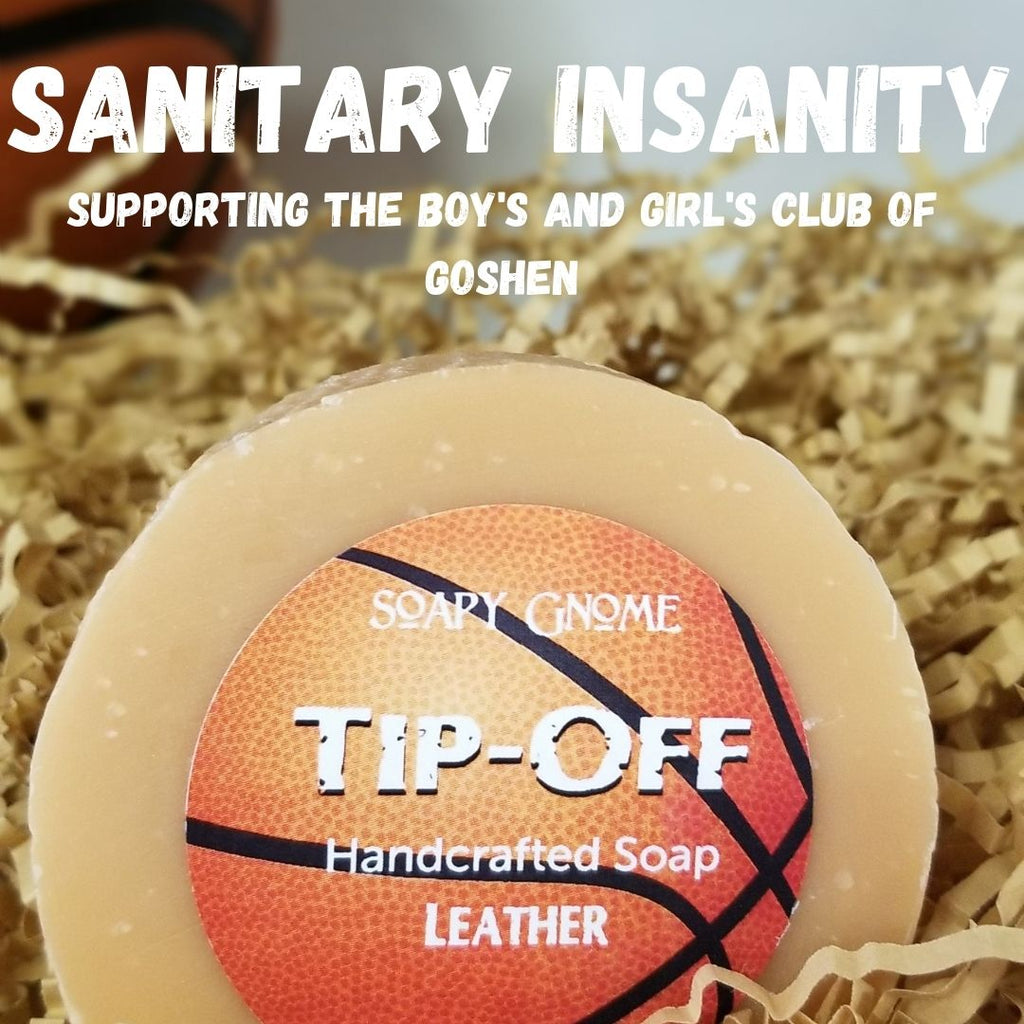 Sanitary Insanity!
We're celebrating March Madness at Soapy Gnome. We are putting our soaps in a head to head competition with two winners: the Boys and Girl's Club of Goshen and one grand prize winner will win a year of soap!  All proceeds raised will help to support the sports programs at the club.

How Can You Participate?
*Purchase a limited edition Tip-Off soap. $2 of every Tip-Off soap purchase will be donated to the Boys and Girl's Club.
*Pick up a bracket in store or in our online store, fill it out, and get it returned to us by March 13th to be eligible for some amazing prizes including a year of free soap! The bracket is free, but we suggest a minimum of a $5 donation to the Boys and Girls Club to participate.
*Not interested in the soap or filling out a bracket? You can still leave a donation/tip in-store or online that will go to the Boys and Girl's Club.
Follow Us 
Follow us on Facebook and on Instagram to stay up to date on the latest winners and other ways you can help support the Boys and Girl's Club.