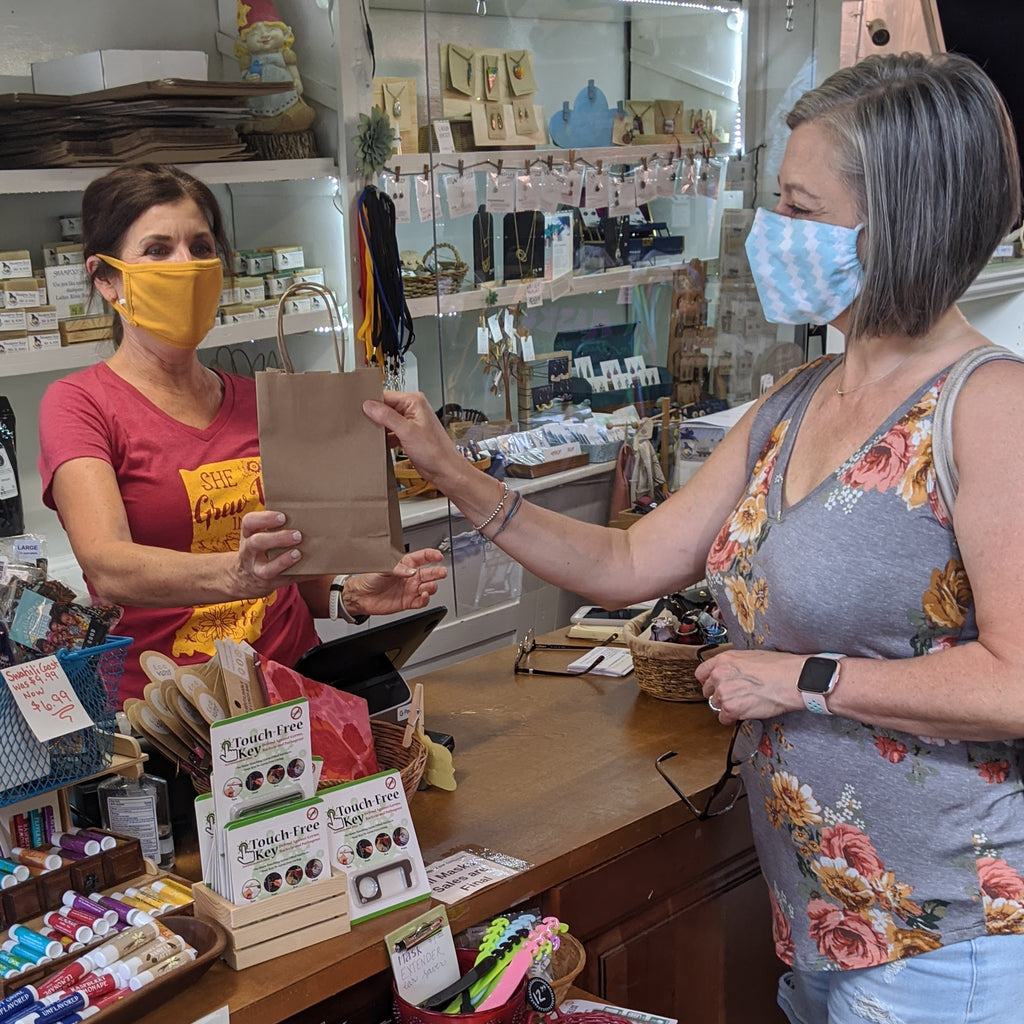 We recently changed our in-store point of sale system to match our online system. We're now using Shopify in both places. This means a change to our loyalty point system. 
You can now use your reward points online and instore.
When you're in the store you can still look up your account with your phone number, but it's super important that we have an email on file. Email is how your reward points are tracked. 
Sign up for the new program at soapygnome.com.
Click on the yellow REWARDS bubble and CREATE A STORE ACCOUNT. Once signed up you will have many more options to earn points and will be able to keep track of how many reward points you have. 
Ways to Earn Points
Every $1 spent = 1 point; 100 points = $5 off your purchase,
Follow our social media account
Leave a review
Make and share wishlist
Refer a friend
Complete profile for a $10 birthday coupon
We will be turning off our reward system with Square on September 15th so please make sure to come in and use any old points before then. If you have shopped with us since June, you are good to go.
Gift cards will have no expiration.
We hope you enjoy the experience of the new loyalty program and all it has to offer. If you have any questions please email us at soapygnomeshop@gmail.com.