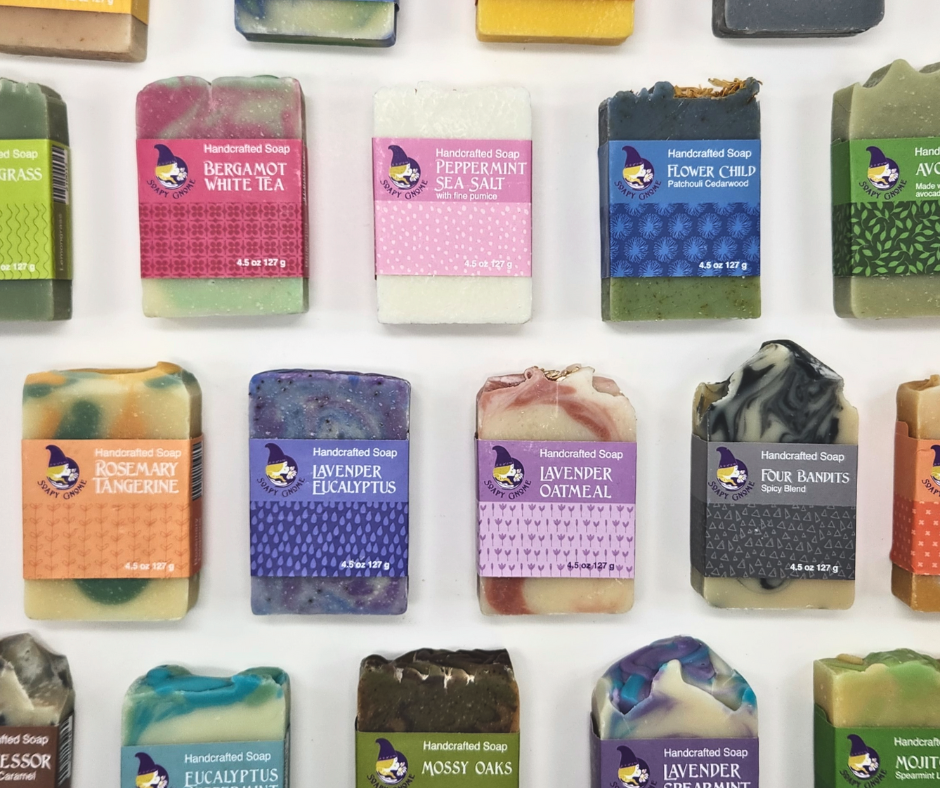 We've added more color for an even more lovable soap experience.
New Packaging 
We have new packaging for our soaps. The soaps are moving to a new full-color label that is playful, durable, and even more giftable than before. 
The packaging complements the colors in the soap and is an eclectic mix of Scandinavian design and cottage prints.
We've also been working on revamping our Christmas offerings.
We will still have your favorites, but we've changed the soap color designs, labels, and names. We're not ready for a full release, but they are out-of-this-world CUTE!
These will be released October 15 for those of you that get an early start on Christmas shopping. Watch your inbox for a sneak peek!
Shameless plug: If you like to give a lot of one type of soap or Soapy Gnome product, contact us about placing a bulk order (36+ pieces) by November 1st.
New Pricing
Like most industries, we've experienced a big increase in the cost of our materials. The cost of making our products has increased a lot in the last 12 months. the biggest increase is in oils. While we try to absorb as many of the costs as possible, we will be raising the price of some of our products October 15.