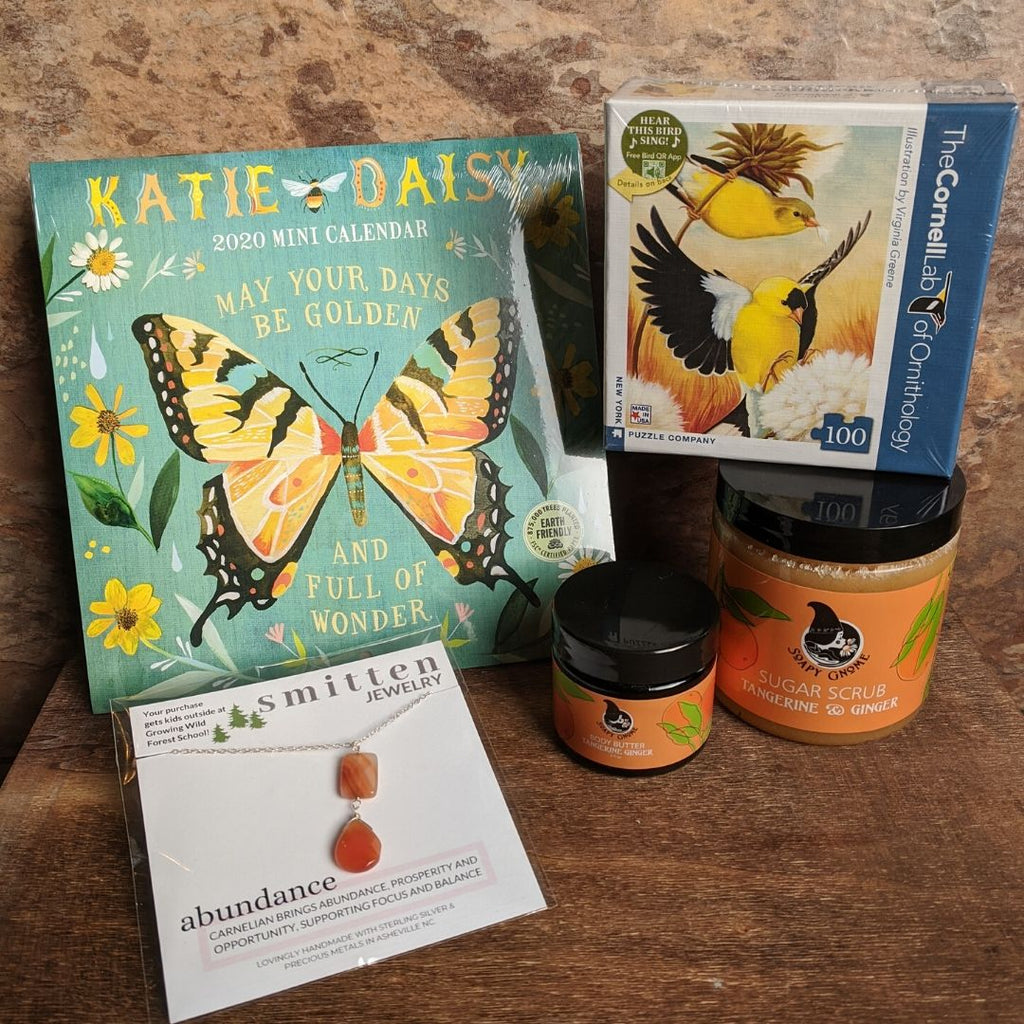 We have so many lovely gifts for moms, aunties, and grandmothers. We're definitely the first place you should stop as we can help you cross a lot of people off your list with gifts they'll love. Here are a few of our favorites:
Tea and tea pots. Choose a pretty tea pot and some organic tea from Flying Bird Teas, and your mama will think of you every time she makes a pot of tea.
Calendars. Our calendars are beautiful and inspiring. 
Gemstone necklaces. Handmade in the USA your mom will want to wear this necklace every day.
Throw blanket. Cuddle up on the couch with one of our pretty throw blankets woven in Turkey.
Sugar scrub and whipped body butter. Gently exfoliate your skin with the sugar scrub and then moisturize with our body butter.