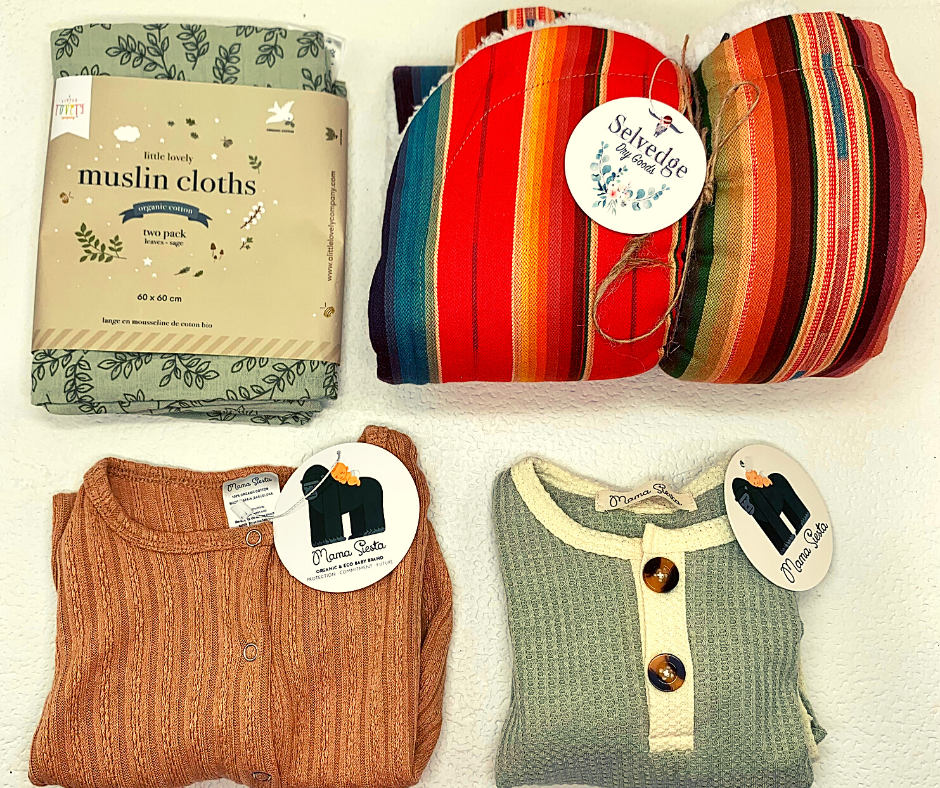 Gift Guide for Baby Gifts
If you need a gift for a wee one you will be pleased to know we have considerably increased our inventory for babies. We are ready to help you spoil them! 
Warmies are the best and we carry a large variety at Soapy Gnome!
Warmies are fully microwavable to provide hours of soothing warmth and comfort. They are scented with real dried French lavender and perfectly weighted for a positive sensory experience.
Warmies make an ideal gift for all ages- s
mall $17.99 & large $29.99
Mary Meyer Stuffed Animals $14.99-$29.99, Itzy Ritzy Baby Toys, Teethers, Pacifiers & Blankets $8.99-$27.99, Bath Books $8.99
Soft Blocks $31.99, Watch me Grow Baby Grow Calendar $54.99, Wood Block Puzzles $11.99-39.99
Mama Siesta Products offer only 100% organic and Eco friendly materials that represents protection for your baby.
2 Pack Muslin Cloths $21.99, Mama Romper $34.99, Hygge Romper $39.99, Organic Muslin Swaddles $34.99, Bandana Bibs $11.99
We've captured a wide variety of baby gifts we carry but we have many more items to explore in the store. Along with baby gifts we have a large variety of children's gifts age 3+. 
Look for our other blog: Gifts for Tweens and Teens!
If you would like to do an online order and want to add any of the items above to your order just call the store at 574-971-5216 or email us at hello@soapygnome.com and we'd be happy to help put an order together for you.