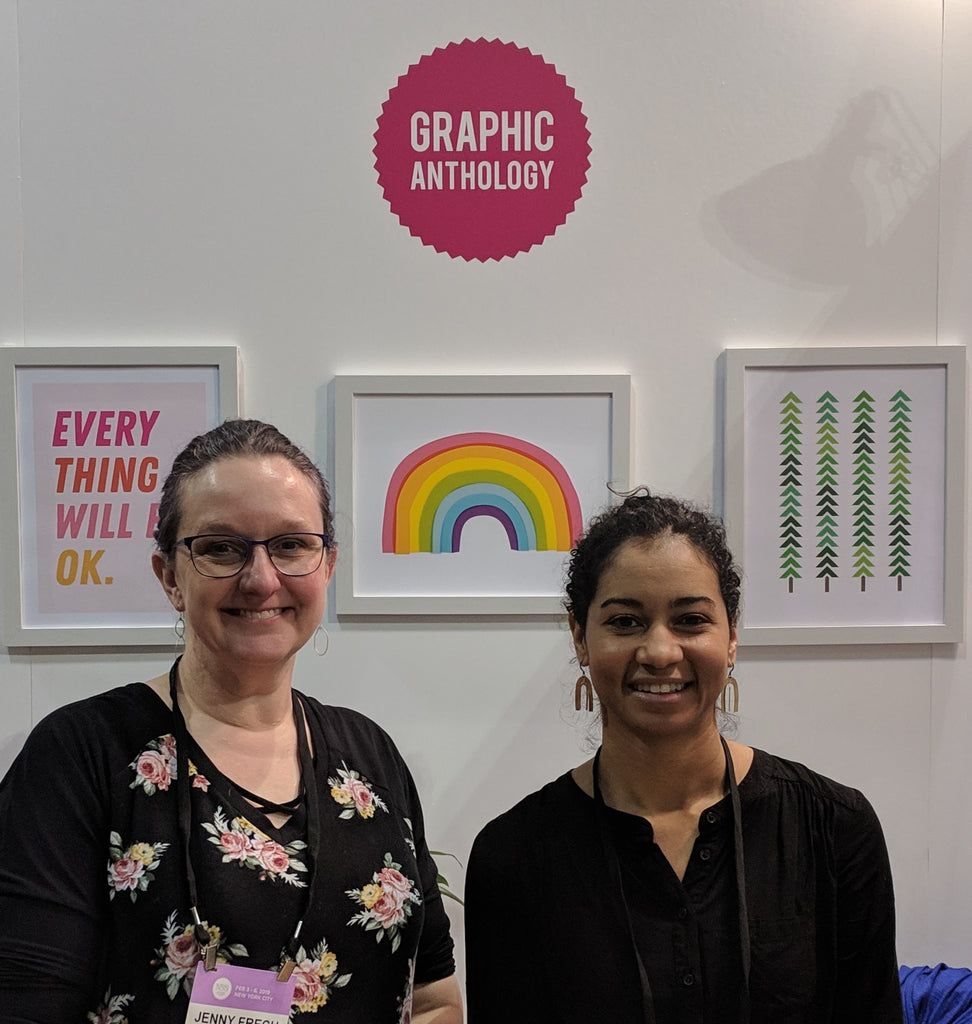 In addition to soap and other body care items that we make at Soapy Gnome we carry a variety of items made by talented artisans. We would like to share information about some of these gifted makers.
Last week we had the opportunity to attend the National Stationery Show in New York City. We had the pleasure of meeting Genesis. She is the owner of Graphic Anthology, a line of cards that we carry in the store.
Genesis does an amazing job of creating cards in both English and Spanish. Even though she is not a native Spanish speaker she explained that her Latino heritage is very important to her and she values including it in her work.
Genesis describes her work as being kind, light, joyful, colorful and simple. Her goal is that when you give someone one of her cards you are making a joyful connection with kindness.
Genesis shared with us the biggest challenge that she faces professionally. She said,
The biggest challenge for me is learning to let go of perfection and control. Since this company is mine, a lot of times I feel that everything has to be just so and it's so easy to get buried in the minutiae instead of focusing on the big picture.
In the beginning, I often missed opportunities because I felt I wasn't ready, or was scared that something was not exactly how I pictured it in my mind. These days though, I'm learning that no one else knows how something was supposed to look or what my exact intentions were. And a lot of the time, the imperfect ends us being the perfect thing for my customers after all! It's a balance I'm constantly working on, but still so very hard.   
We agree that in her line of Graphic Anthology it is possible to find the ideal card to make a special connection and brighten someone's day.