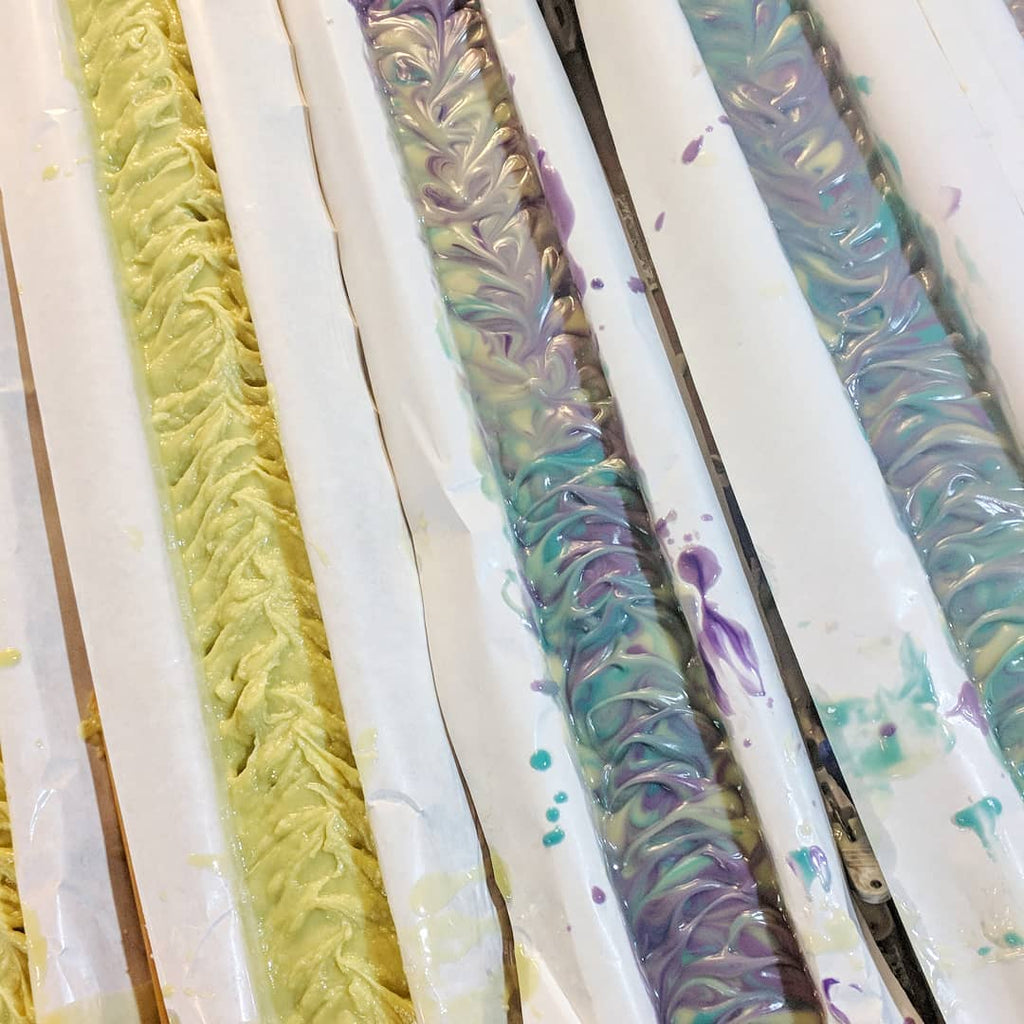 No, we're not going out of business. Quite the opposite.

Because of your support over the last five years, we have expanded our retail into the neighboring space. We're also bringing our soap production to the store.

These are the last loaves of soap that I will ever make at my home workshop!

I'll be more present at the shop and be able to have assistants help with production and dishes.

You will see quicker turnaround times for your favorite products, and get to see some of the production in action.

Tuesday, my dad and I are traveling to Chicago to pick up oils for our Christmas production. As soon as the plumbers are finished with our sink and vent, we'll be able to start making soap in the new space.
I can't even begin to express how excited I am to not have to haul oils down the stairs, and soap up the stairs then transport everything in my car to the shop. It's going to be a great fall.