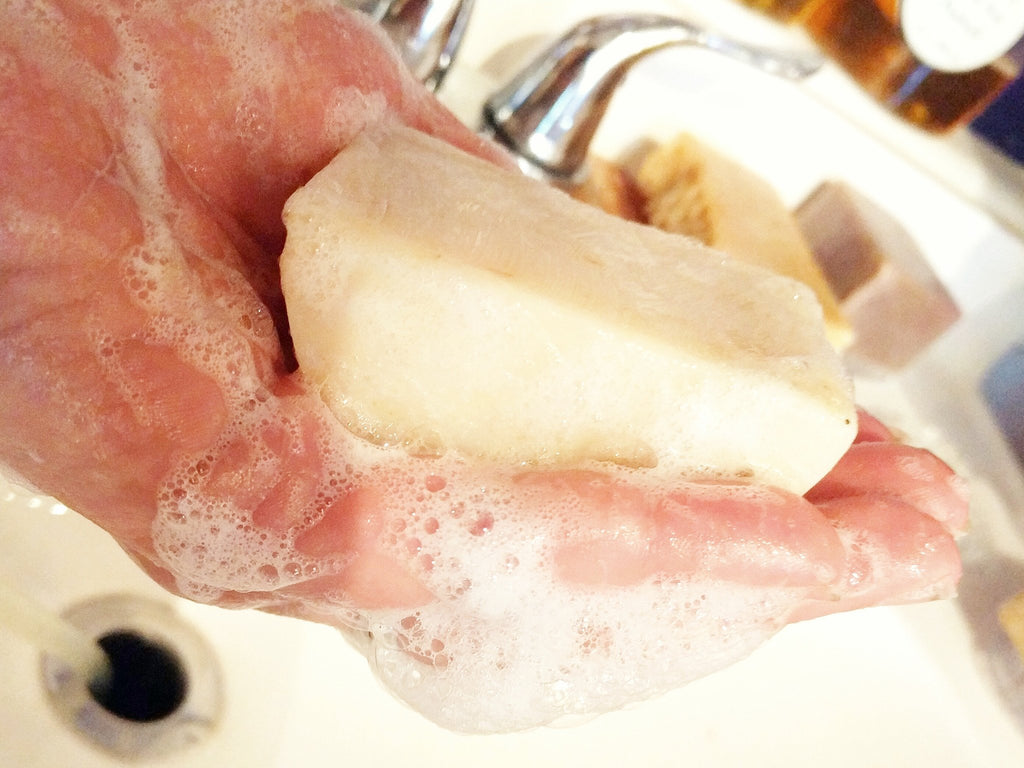 How to use Shampoo Soap
You use shampoo soap just like you would shampoo. The bar is rounded so it fits neatly into your hand. Wet your hair, give it a couple of swipes, and your hair will be filled with a bubbly lather.
By switching to shampoo soap, you are lowering the carbon footprint of your hair care routine—no plastic packaging or water fillers to pay for and transport.
When kept dry between uses, your soap will last for many weeks. We recommend placing your soap in a metal shower rack or using a soap lift.
Shampoo soap is not recommended for folks with hard water that is not on a water softener. If you have hard water and want to try a shampoo soap, try one of the salt bars.
Your hair may take a few washings to acclimate to the shampoo soap. If it ends up not working for your hair, you can use it as a body soap instead.
Soapy Gnome soaps are comfort food for your skin and hair. You'll feel great all day!
Our Shampoo Soaps are:
Handcrafted in the U.S.

Made with coconut milk for a creamy lather

Made with coconut oil, shea butter, organic olive oil, organic sunflower oil, apricot kernel oil, avocado oil, rice bran oil, castor oil, marshmallow root, ground nettles, horsetail powder, and rose kaolin clay

Scented with essential oils

Vegan friendly

GMO-free

Palm oil free

Sulfate-free

Minimally packaged

3.5 oz