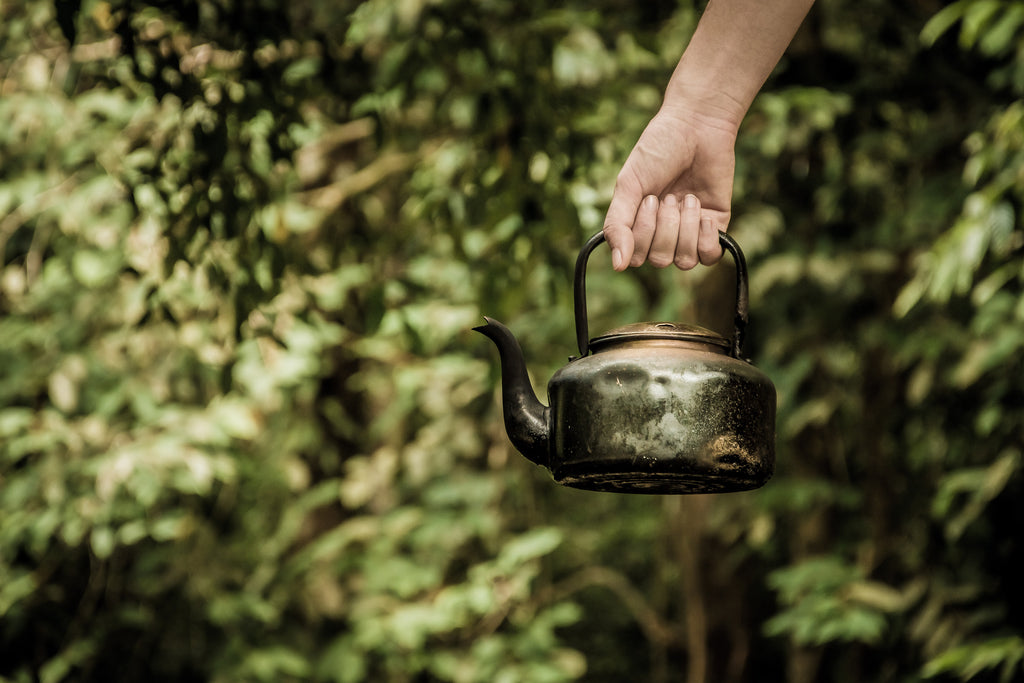 Don't let the leaves intimidate you, deliciousness awaits.
When it's cold and snowy, nothing is cozier than making tea and enjoying some reading. The ritual of steeping and preparing tea, then wrapping your mitts around your mug sets a cozy mood.
Kaitlin shows us how to make the perfect cup of tea.
Supplies: loose leaf tea, mug, spoon, tea infuser, pot to heat water and water

1. Start with your favorite mug.  I'm using this locally made mug by Rebecca Graves -- it feels great in my hands and has a super positive message.
2. Choose your tea. Today's pick is our Family Immunity Tea from Birds and Bees Teas.  This elderberry blend is deliciously warming.
3. Grab your infuser. There are lots of options for this, but a great beginner option is our tea infuser basket or tea ball.  With this infuser basket, you just set it on your empty mug! 


4. Measure out your tea, and put into the infuser. Measurement recommendations are usually on the packaging of your tea, but a teaspoon per 8 ounces is my preference.
5. Heat up your water.  Most teas like it at an almost boiling to boiling temperature. Check the tea package instructions for exact temperatures.


6. Steep your tea. Make sure the tea is fully immersed in the water. Black teas steep for 3-5 minutes.  For green teas, keep it on the shorter side (2-3 minutes), as it's more delicate. Herbal blends steep longer to release more flavor.
7. Get cozy with your blanket and favorite book. 
Where is your favorite place to enjoy your tea? What kind of teas do you love? You can answer these questions on our Facebook or Instagram pages.
Family Immunity Tea is from our Birds and Bees Teas line. It's specially formulated and safe for pregnant women, but great for everyone! 
Come let us make you a sample to try out while you shop! It is available for $3 for a sample size, $18 for a tin, and $20 for a refill bag.