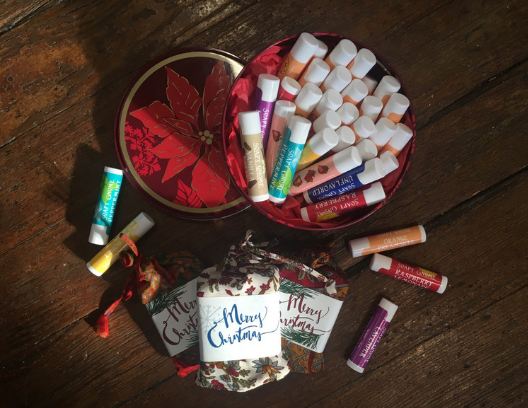 Ideas for your favorite clients.
Instead of taking over a basket of fruit or cookies for their office, consider taking Soapy Gnome!
1. Basketful or wrapped and ready soaps: Each member of the team can pick their favorite, and they'll remember your thoughtfulness.  No one remembers who brought the oranges.
2. Tin of lip balms. This is a cute change of pace from a box of chocolates. When you open a tin of lip balms, you know exactly what you're going to get.
3. Custom gift basket. Have a client you really want to impress? Let us put together a jam-packed basket full of loveliness. They will be delighted, and you won't have to do any contemplating or worrying. We will do all the work.
Ideas for your least favorite clients.
This is where I could make a snarky remark about sending them one of our ugly bars or body wash from a big box competitor with stinky, harsh ingredients, but I won't.
1. Send them something lovely from the list above. They're probably tired and cranky and could use a treat. May I recommend lavender?