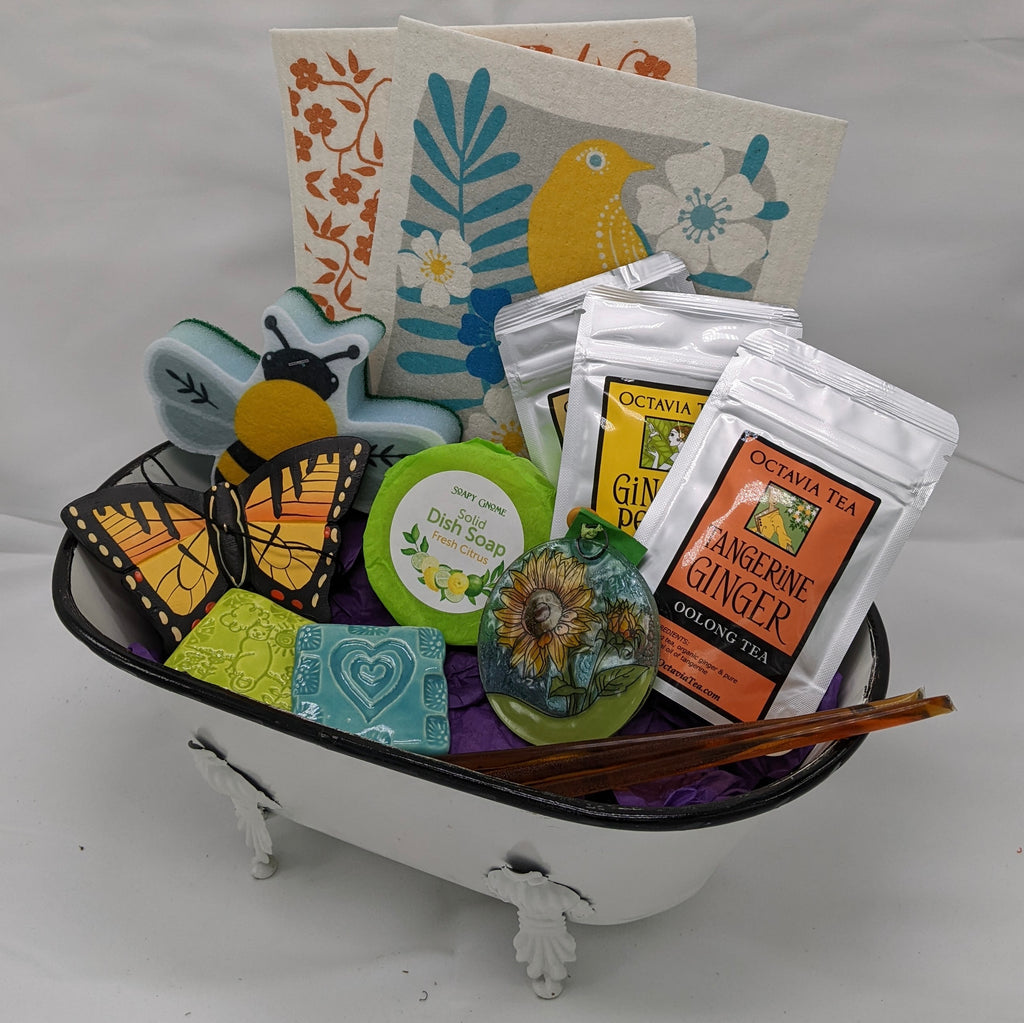 Easter Basket Gift Ideas for All Ages
The Easter Basket is a fun tradition that everyone looks forward to each year! We've pulled together some of our products we think make great Easter Basket Stuffers. 
Earrings $9.99-$14.99, Stick-On Tattoos $5-$9, Lippy Clip $7.99, Grab Bag of Crystals $5, Beaded Bracelets $4.99, Stones & Crystals $2.99, Stickers $3-$4. 
Mini Sugar Scrub $4.00, Shower Steamer $4.00, Bath Fizzy $4.00, Bath Tea $4.99, Lavender Buckwheat Eye Pillow $19.99, Lip Balm $4.00, Earrings $9.99-$19.99, Facial Rounds $15.99, Trinket Dish
Socks $4.99-$13.99, Mini Puzzles $4.99, Bracelets $4.99-$7.99, Buttons $2/2.50, Key Chains $4.99-$9.99, Mini Games $4.99-$7.99
Swedish Dish Towels $7.99, Octavia Tea $4.99, Soapy Gnome Dish Soap $9.99, Butterfly Decor $11.99, Glass Ornament $12.50, Porcelain Magnets $9.99, Honey Straw $1.00, Decorative Dish Sponge $4.99.
If you would like to do an online order and want to add any of the items above to your order, just call the store at 574-971-5216 or email us at hello@soapygnome.com and we'd be happy to help put an order together for you.