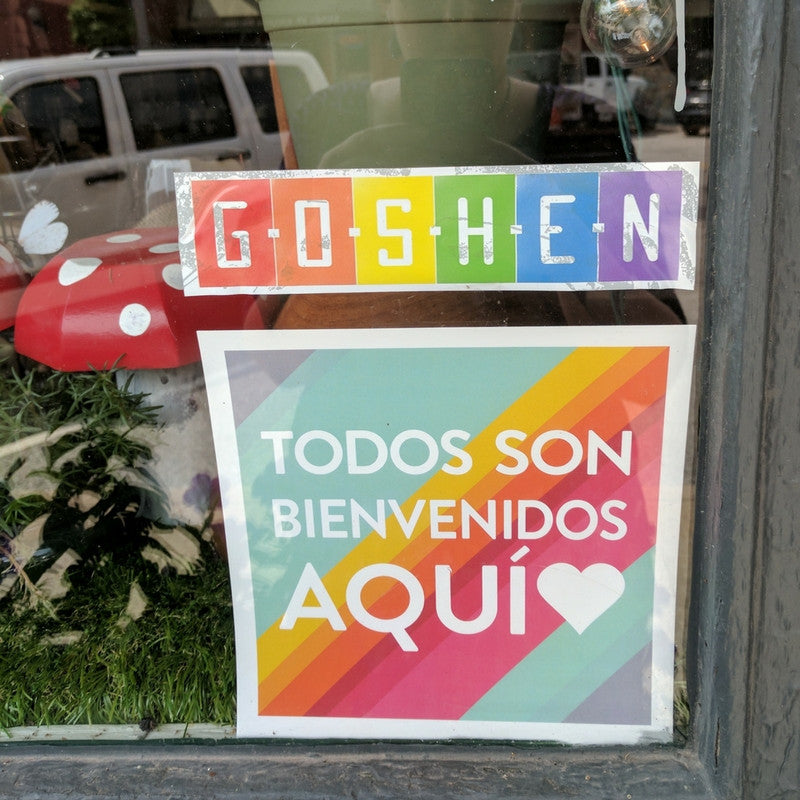 Todos Son Bienvenidos Aqui!
Since we opened our brick and mortar in 2014, we have strived to have a welcoming environment to everyone regardless of race, religion, gender, gender identity, sexual orientation, country of origin, age, disability and even ability to pay.
We want to be warm and welcoming within our walls and we want those good vibes to spread into the community.
Last week, a friend's teenage son was called the "N" word outside a store in Goshen. Hate is not welcome here!
This breaks my heart apart. I love this town and the people in this town so very much. When I hear someone tear down another that is not okay with me.
Please know, that Soapy Gnome is a safe space. We want each and every one of our customers to feel loved and welcome. If however, someone within this space uses foul language or degrades our fellow community members, they will be asked to leave. 
I'd like to challenge all of us to stand up to hate, even when it's hard.
Here at Soapy Gnome, all of our team members are welcoming and inviting. You can be assured that our helpfulness comes from a place of love and respect for our fellow humans.
With Love,
Jenny