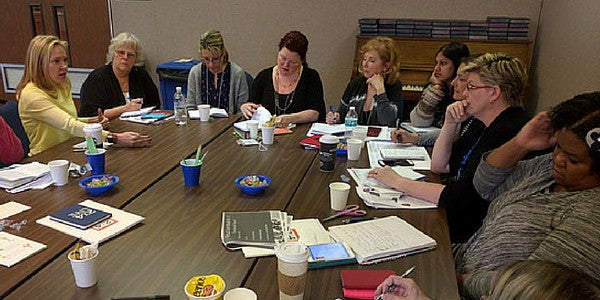 Before becoming a soap maker, I was a teacher of high school kids. As a teacher, I firmly believe that to live life to the fullest, one should be a life-long learner. 
Learning new things has always been a lot of fun for me. I've taken classes in pottery, painting, spinning wool, yoga, photography, dog agility...the list goes on.
What I love most about being an entrepreneur is the opportunity to learn new things. I'm consistently reinvesting in myself through online classes and live seminars and conferences.
At first, it seemed like a luxury that I couldn't afford, but every time I take a class or seminar, I return with time saving and business growth ideas that pay for themselves. 
The other great thing about investing in my learning is the opportunity to meet other makers that are on similar journeys that offer their support as brainstorming buddies, mirrors, and cheerleaders.
Last weekend, I was fortunate to attend a maker's business conference geared toward makers in the apothecary world (soaps, body care, lotions and the like). Four superstar mentors in the business: Lela Barker, Lucky Break Consulting; Anne Marie Faiola, of Brambleberry; Donna Maria Coles Johnson of Indie Business Network; and Kayla Fioravanti led two days of workshops and masterminds for about 40-50 folks (primarily women).
It was an intimate gathering and instead of small talk, we dove right into the heart of our businesses. Those of you that already know me, know that masterminding sets my soul on fire! It's the perfect atmosphere for creative introverts to shine.
I came home with a meaty list of goals and a to do list. I was also able to strengthen friendships that have been in the works for the last few years and make new friends with other soap makers. 
In a later post, I'll share some of my goals that were set. 
What sets you on fire to learn something new? What are you learning about these days?