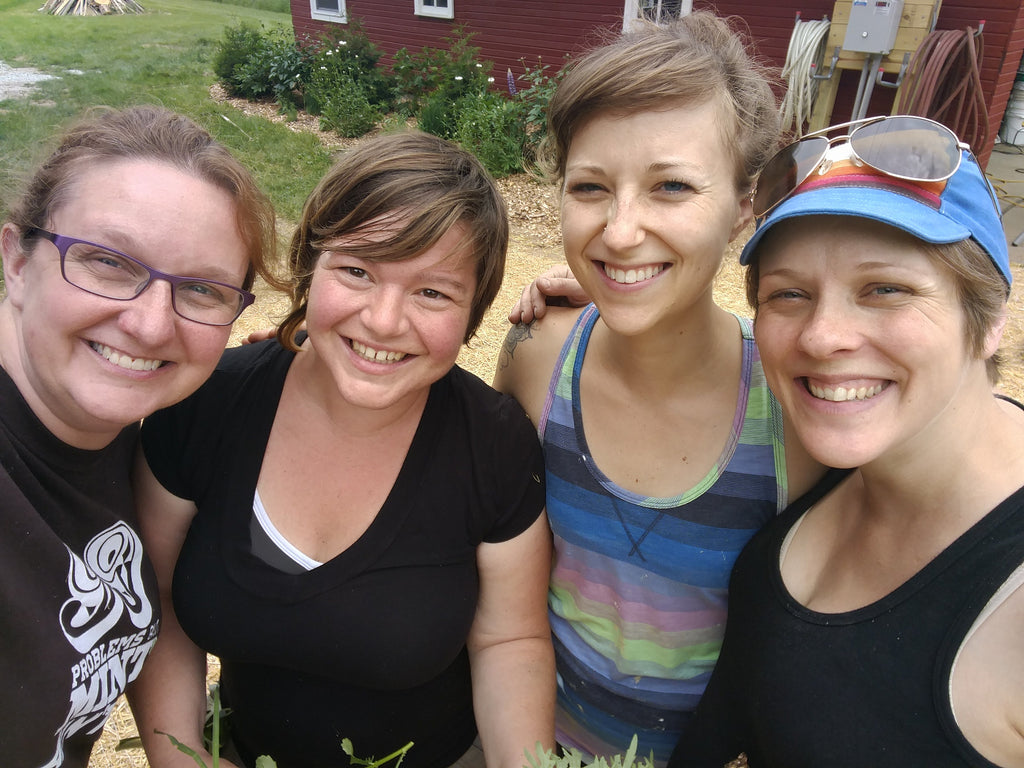 I had a moment last week that made me chuckle.
I was standing in a barn with broken glass at my feet, my arm up a two foot high glass pillar vase and my jeans soaking wet from where I accidentally dumped a vase of water on myself. My friend needed some help washing glassware, so I was pitching in.
Meanwhile, I was talking to two of my buddies, also entrepreneurs. One is 8 months pregnant, had dirt and sweat on her brow and was lugging around straw bales to cover newly seeded grass in preparation for the wedding season at the barn we were standing in. My other friend, a floral designer, was equally dirty and messy while she was prepping for a wedding the next day. 
There is no photographic proof of these business women at work, because I truly value their friendship.
Before I had my own business, I used to think of business owners as rock stars or people with super powers. Surely they were successful and had loads of money. But now that I'm in the trenches, I know better. 
Entrepreneurs are the ones that aren't afraid to get dirty, messy, and sweaty. They're not afraid of hard work and making due. Most of the business owners I know have worked like dogs for at least the first few years of their business, rolling back much of what they earned back into the business until the business was ready to roll out on its own.
Hiring employees at this stage in the game is difficult, so we take on too much because money is tight. We make due with tools and equipment that aren't quite right as we save up for something better and more efficient.
Entrepreneurs don't have super powers. They have hustle, dedication, passion, and an idea that they can't put to rest.
Great entrepreneurs surround themselves with smart people that give good advice.
Today was a meeting of my personal mastermind group. We've been meeting every other week for a year and a half. These women have become my trusty advisors and friends.
They understand what it's like to cry from the overwhelm, what it's like to be overextended and trying to make due. These are also the women that pitch in to help label, make a plan of support for our friend that's about to have a baby, help decorate my shop at Christmas, and give stellar design advice.
After today's meeting, I offered to help my friend, a letterpress printer, move some new type to her studio. The drawers were heavy and the type was dirty. Her hubby, also an entrepreneur, came over to help move the drawers too.
Again I had to laugh. Here were three business owners in the middle of the afternoon covered in dirt and grime. But, I bet all three of us would agree, it sure beats working for someone else in an office somewhere.
Please remember that when you see pretty Instagram photos of businesses, you're seeing only the glamorous side of the business. But that my friends, is just the tippy top of a very messy iceberg.
*This is a photo of my dirty hands from the type we were moving. Don't worry, I know where to get some soap.