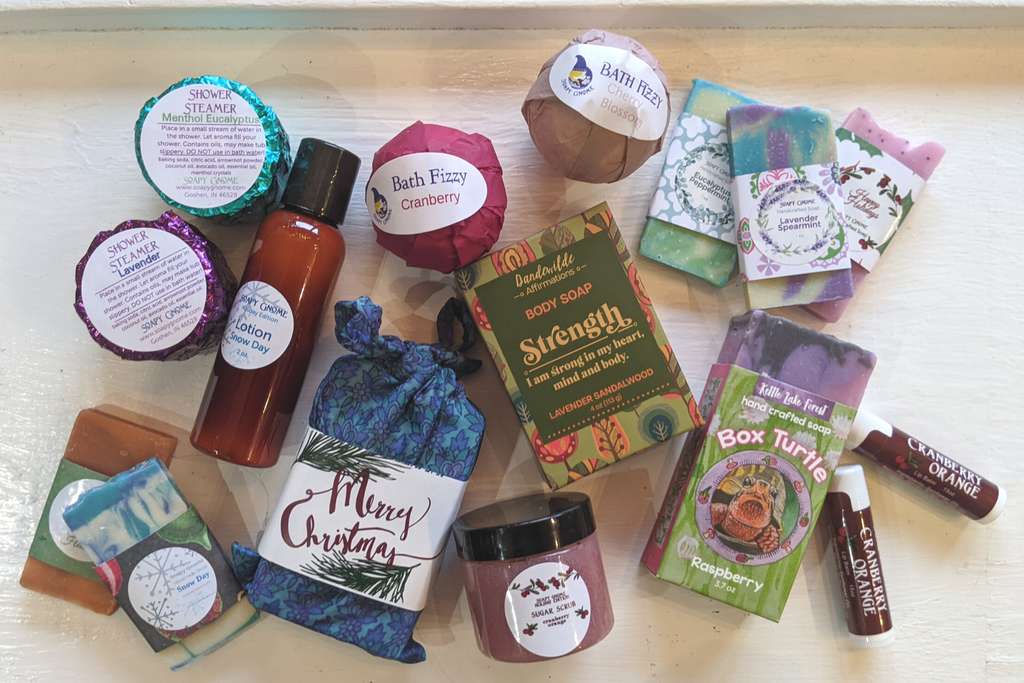 Stocking Stuffer Gift Ideas for All 
Stocking stuffers are timeless, whether you are 3 or 99 it's still a surprise you look forward to! We've pulled together some of our products we think make great stocking stuffers. 
Felted Pencil Toppers $5.99, Mini Puzzles $4.99, Nostalgic Porcelain Tweety Birds $2.99, Push Pops $2.99-$4.99, Felted Finger Puppets $8.99, Lip Balm $4, Lippy Clips $7.99, Card Games $2.99-$4.99, Bath Fizzy with Toy Inside $4.99. 
Alpaca Socks (fan favorite) $19.99-$21.99, Bamboo Socks $12.99, Aloe Socks $17.99 and Fun Socks for ages 3-10 $5.99!
Relaxing Lavender Scented Eye Pillows $19.99, Variety of Earrings $9.99-$21.99, Karma Zip Wallets $13.99 
Headbands $7.99-$14.99, Bead and Stone Bracelets $2.99-$4.99 Crystals and stones $2.99, Variety of Temporary Tattoos $5-$9 and Stickers $3-$4
Mud Love Bracelets (Made in Warsaw, IN) $12, Large Variety of Essential Oils $7.50-14.50 and Incense $5.99-14.99, Crane Incense Holder $6.99, Car Essential Oil Options $8.99-$18.99
If you would like to do an online order and want to add any of the items above to your order just call the store at 574-971-5216 or email us at hello@soapygnome.com and we'd be happy to help put an order together for you.