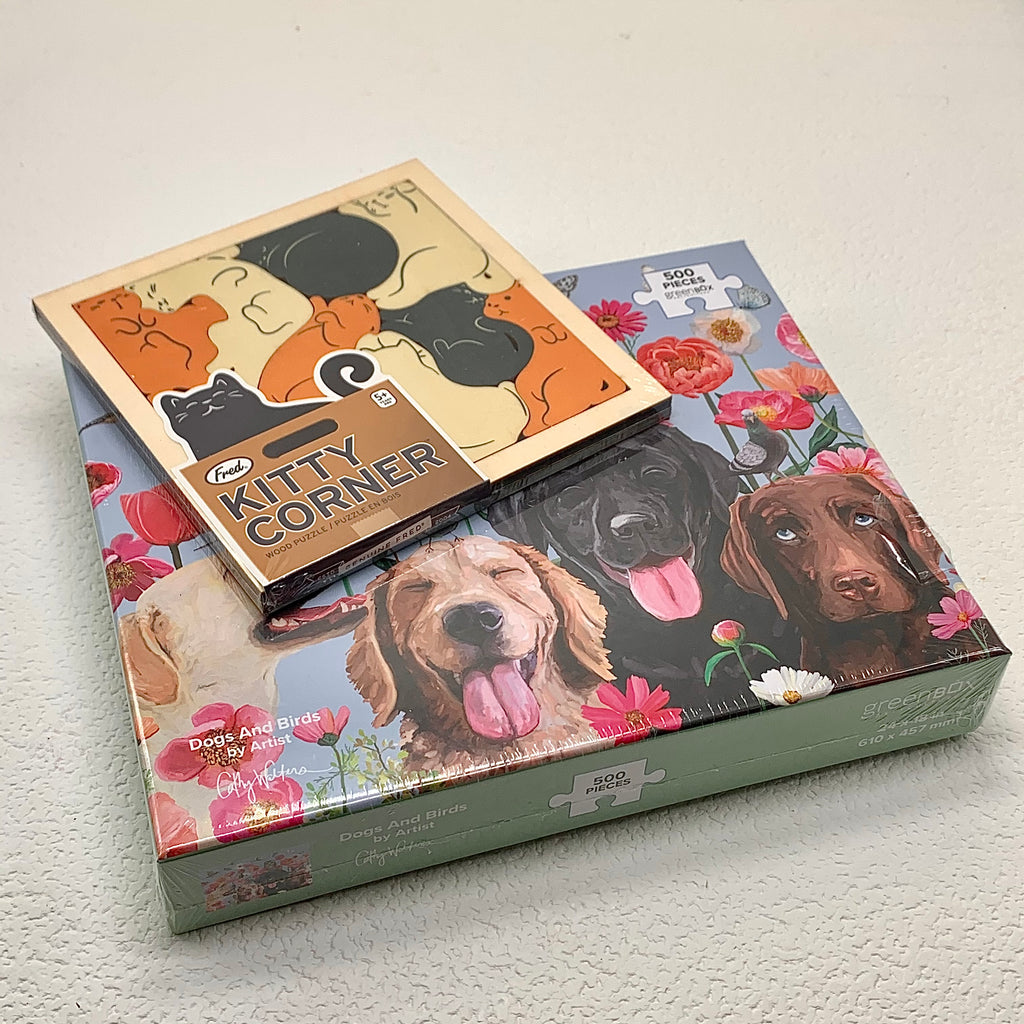 We have all those pet lovers covered at Soapy Gnome!
Don't forget the pet parents in your life, when you're shopping. We have playful, unique gifts for them and their puppy pals and feline friends.
Dog Treats & Toys
Puzzles
Sticky Notes
Pocket Notebooks & Magnetic To-Do Pads
If you would like to do an online order and want to add any of the items above to your order just call the store at 574-971-5216 or email us at hello@soapygnome.com and we'd be happy to help put an order together for you.