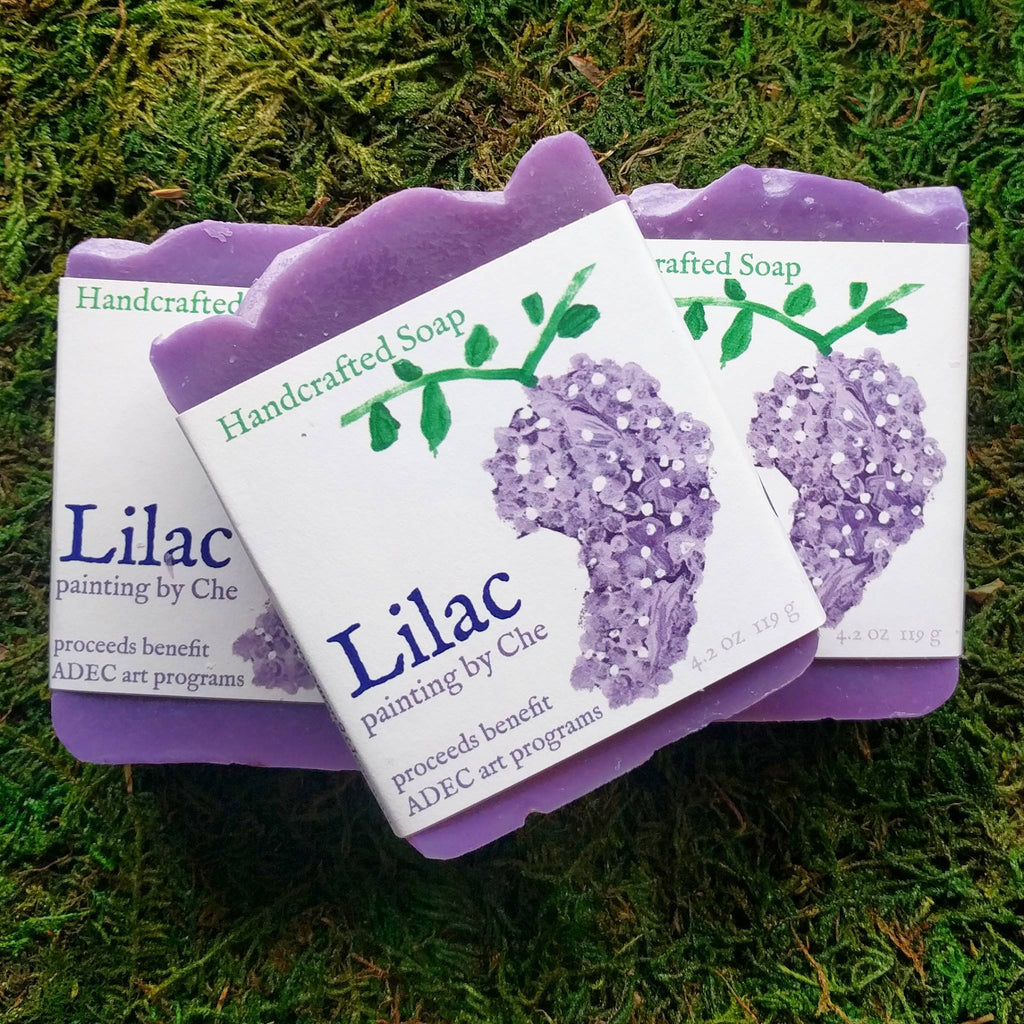 Part of our mission at Soapy Gnome is to give back to the community. We're always looking for ways to help support good work.
We strive to be good stewards of our donations. Our policies help them go further.
We'd rather support a few organizations a year with larger donations then give out lots of little donations. Therefore we are no longer filling gift basket donation requests.
Most of the giving is initiated from within our organization. As a staff, we decide how we'd like to raise funds and awareness. For example, we initiated the ADEC give-back soap, Giving Week with select organizations, and a toilet paper drive for The Window. We do some partnership giving as well. However, unsolicited requests for donations are becoming difficult for us to manage and fill. 
Soapy Gnome Community Giving Policies
All organizations requesting funds or partnership should

apply online at this link

or have detailed information in a letter or brochure that can be dropped off, emailed, or mailed to the shop.

Must have 501C(3) status.

Must provide a receipt if looking for a donation.

We will contact you only if we are interested. Please provide an email address if you would like a response. We do not have time to make return phone calls for every request we receive.

We prioritize giving for organizations doing work in: 

employing differently abled folks, public school education especially in the arts, immigrant justice, healthcare for the underinsured, women's empowerment, and mentorship for kids and teens. Our favorite organizations to partner with are: ADEC, Center for Healing and Hope, Goshen Community Schools (Music, Arts, Theatre, Scholarship), Boys and Girls Club, and the Immigrant Justice Center.

We only support religious organizations when they are doing non-denominational work like disaster relief or healthcare. We do not contribute to mission trips, adoption funds or parochial schools. These organizations may be considered for sales nights and fundraisers. We do not donate to organizations that discriminate on the basis of race, gender, sexual identity, etc.

We reserve the right to deny any fundraising request.
Ways to Fundraise with Soapy Gnome
Here are some fresh ideas that move beyond the silent auction. Depending on the size of your organization and the time you have to put in, you could raise several thousand dollars.
Schedule a shop night with your organization and earn 15% of the proceeds.

For each voucher redeemed, your organization will earn 15% of that sales ticket.

Pass out vouchers to your organization members and supporters and promote the shop night through your organization. This is a new model for us, but it's an easy one to organize and helps you earn money with purchases your members would be making anyway.

Sell Soapy Gnome products and earn up to 50% of the proceeds.

 People love buying products they'll use, and some of the products are just $4, allowing everyone to participate. We've worked with Relay for Life fundraisers using this model-they sold our soaps at an event booth. We also worked with an elementary school with a traditional school fundraiser model.

Partner with us to make a specialty soap for a special event or cause. Contact us for details, you buy our soaps at wholesale cost and resell them. Minimum purchase is 100 bars for special blends and/or labels. Wholesale pricing is only available if you are reselling the items.
Fill out the form for Soap Supply Package.

This is the model we will be using for silent auction donations. We donate 4 Free Soap Coupons. One coupon can be used per month for the four months following your auction. $32 face value. We used this model for the Mennonite Relief Sale.

Contact us about other creative ideas for

partnership

.